Top tips to improve your home's kerb appeal
The exterior of your home will be the basis of visitors' first impressions of the property, for better or for worse. Whether you are considering selling your house, or if you just desire a welcoming home to return to every day, sprucing up your property's driveway and exterior is definitely worthwhile. To help you achieve this goal, we've put together some tried and tested ways in which you can improve the kerb appeal of your home.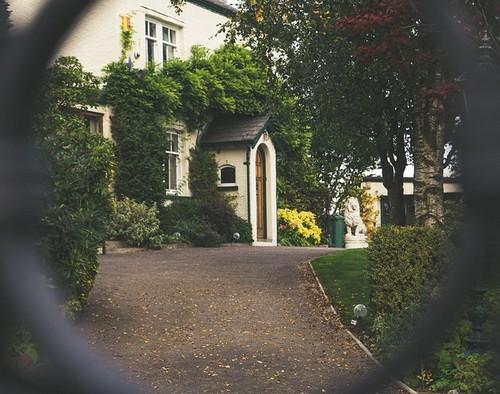 1) Redo the driveway
A property's driveway is a large frontal feature and, therefore, it is vitally important it isn't an aesthetic let down. A sweeping, tidy, well-kept driveway is an inviting entrance to your home, as well as an attractive practical addition. To ensure an old, weed-ridden, fractured driveway isn't driving people away, consider getting it resurfaced or repaired. There are many options of surfacing and style – including concrete, asphalt, gravel, block paving and resin bound driveways – which guarantees there will be something to suit all tastes and settings.
2) Maintain fencing and walls
Providing the boundary between your property and the public street, fencing or walls should be a decorative designation of your private space. Flaky paint, sagging fences and crumbling walls give off a poor impression from the first step onto your property. To keep your house looking prim and proper, as well as creating an effective barrier from wandering strangers or animals, a well-maintained fence or wall is a must.  
3) Create pathways
An attractive pathway which guides visitors to your door can be an excellent feature. Not only does a pathway look inviting and appealing, it creates a practical, easy-access route to your door for all weathers. With many paving options available, you can create a look which complements your home's exterior, potentially even matching your driveway. Sandstone and block paving are decorative favourites.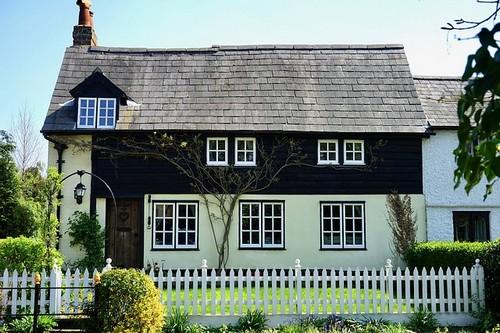 4) Add some greenery
The addition of plants and flowers to the front of your property will invariably make it look more inviting. Having colourful flower beds, or simply grass, running alongside a neat, well-kept driveway is an easy and very effective way to improve kerb appeal. Even small splashes of colour from window boxes and hanging baskets can transform a facade, creating a more homely and attractive feel.
5) Refresh your doors
As the entrance to your home, doorways are often a focal point of an exterior. Whether it's your front door or a street-facing garage door, peeling paint and worn-looking finishes look drab and unkempt. This can often be easily remedied with a fresh coat of paint or, if the door is past its best, a shiny new replacement. Even getting some new hardware such as tasteful, decorative house numbers or door handles can add interest to a simple entryway.
6) Introduce outdoor lighting
Lighting can be a useful and attractive addition to the front of your home. Lighting options can be decorative or discrete, depending on personal preference. Even without wiring, lighting can be achieved with the increasingly popular solar lighting option. Outdoor lighting can accentuate your home and gardens and can illuminate pathways at night, increasing safety and security.
UK Surfacings Ltd provide high quality surfacing work across London, including Surrey and Croydon. Our experts have the skills necessary to perform many different surfacing jobs, such as the installation or repair of driveways, roads, playgrounds, block paving and kerbs. With over 30 years' experience, UK Surfacings Ltd have a strong reputation as a professional, reliable and competitively priced surfacing contractor. For further information, don't hesitate to contact us today.