Are you looking for expert driveway installation contractors in Banstead?
Are you searching for local driveway installation specialists near Banstead, Nork, or Ewell? Working throughout Surrey, we have a reputation for offering excellent workmanship and unrivalled customer service. A driveway is a big investment and our driveway contractors will always complete an excellent job.
We ensure that our driveway company always offers competitive prices and we are always happy to provide a no-obligation survey and quote, with no obligation. Our new driveways are always robust, competitively priced, and safe. Whether you are looking for tarmac, asphalt, gravel, resin, or block paving surfacing, we pay close attention to detail with every job that we complete.
Highly experienced driveway and block paving installers
All work is guaranteed for peace of mind
Fully insured surfacing company
Quality materials used for an excellent finish
Competitive and transparent pricing
Our expert team can advise you every step of the way and help you select the right materials for your new driveway.
For free driveway quotes for both residential and commercial premises, please ring 0800 859 5354.
Before & After Images
Drag left or right to see the difference
New tarmac driveways in Banstead
Tarmac and asphalt provide an excellent alternative driveway surface in Banstead. Kinder on the wallet for larger spaces, new tarmac driveways are ideal for many commercial properties that are having to stick to a tighter budget.
Tarmac is quick to install and dries rapidly, so any disruption will be minimised. It is also extremely durable and waterproof and can withstand any type of weather from sleet and snow to strong UV. It is also eco-friendly and can be endlessly recycled, so installing a tarmac driveway will preserve natural resources. We can lay tarmac over other surfaces without the need to remove it first.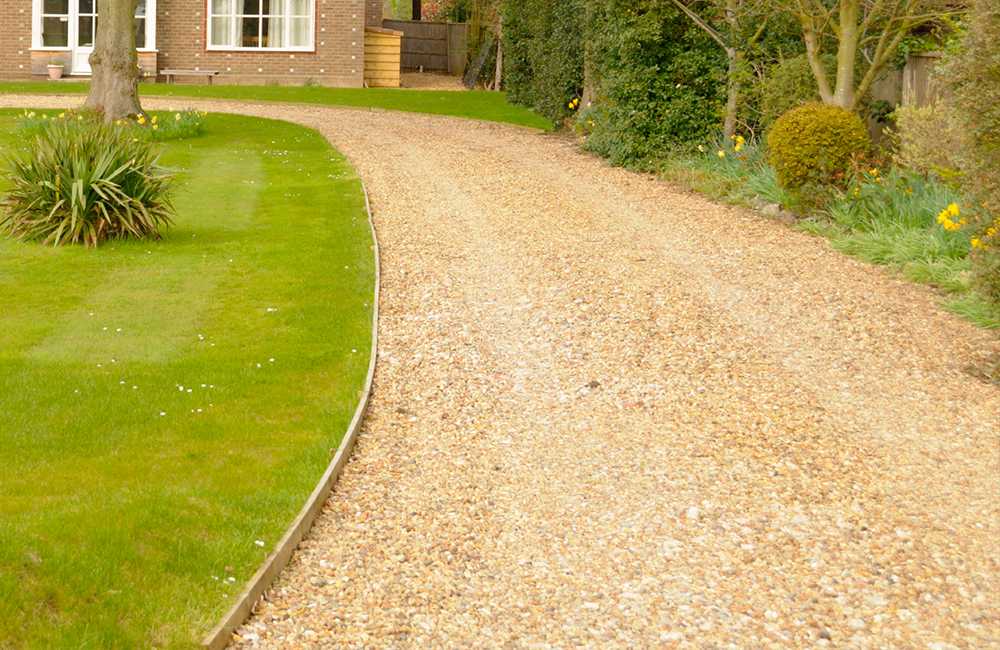 SM7 gravel driveway installation
If you need to cover a large driveway, consider a gravel driveway in Banstead. New gravel driveways come in a range of colours and styles and are simple and fast to install. They also make a more cost-effective option than other types of driveway materials, especially if you have a large space to cover.
Gravel is also fully permeable so it means that water can fully drain and will not stagnate, so the quality of your driveway will remain looking good. A well-installed gravel driveway can last a lifetime. Read our blog: Types of gravel for driveways.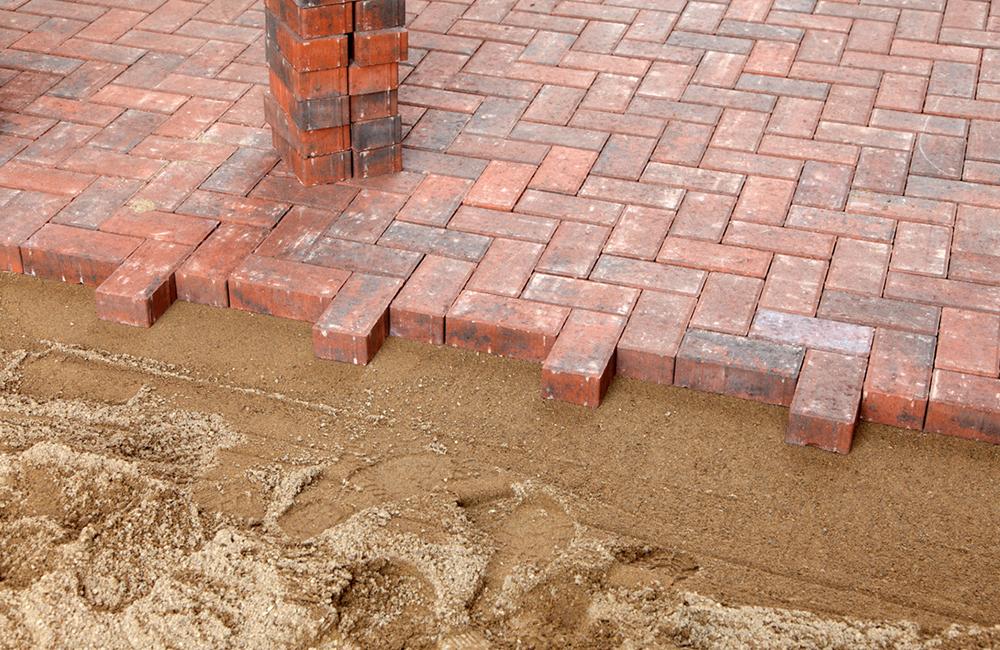 Banstead block paving installers
Block paving provides a versatile and decorative finish for any driveway in Banstead. With a range of different colours, sizes, and shapes available, our block paving installers can install a driveway that suits your home.
Block paving can also provide a very durable finish and withstand pressure from a lot of traffic. A benefit of block paving is that individual bricks can be replaced as and when required without the need to completely resurface the whole driveway.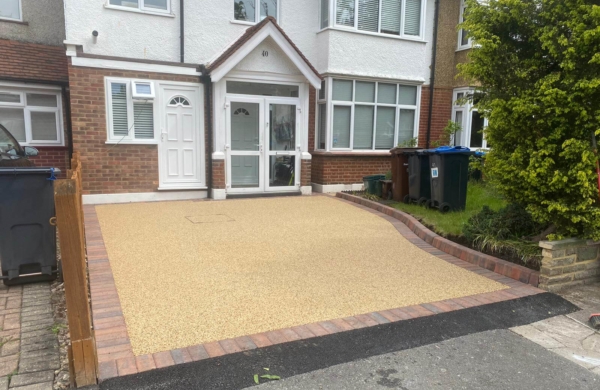 Are you looking for resin bound driveway installation near Nork?
Long-lasting, durable, and fully permeable, we install resin-bound near Nork, Banstead, or Carshalton. An extremely popular driveway surface, resin-bound driveways are extremely robust but also have the warm appearance of stones.
How are resin-bound driveways made? Made from clear resin and naturally washed and dried aggregates, resin-bound driveways are smooth and ideal for families with small children or those people who use wheelchairs or mobility scooters.
Tarmacadam and commercial tarmacking in Banstead
We provide commercial tarmac resurfacing for all types of projects in Banstead. This includes roads, car parks, playgrounds, forecourts, and housing estates. Ideal for smooth and robust surfacing, tarmac is also very low maintenance and will never support the growth of weeds.
Tarmac and asphalt surfaces rarely crack or require repair. If you do require tarmac repairs, our team can help. We offer highly competitive quotes and can lay new tarmac over the existing surface. Our team is highly experienced in the installation of tarmacadam and all work is completed to highly professional standards. We hold £10million AXA Public Liability Insurance. We can also complete work with fast turnaround times.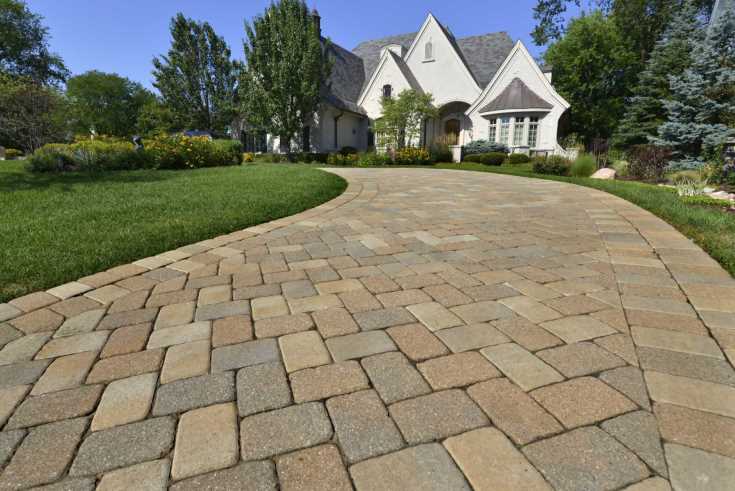 For reliable and local driveway contractors in Banstead, call our surfacing specialists
Get in touch to discuss your driveway and surfacing requirements in Banstead now on 0800 859 5354 or email info@uksurfacings.com.
We also cover the following areas :-
Wallington
Walton On The Hill
Browse our services below to see what we have to offer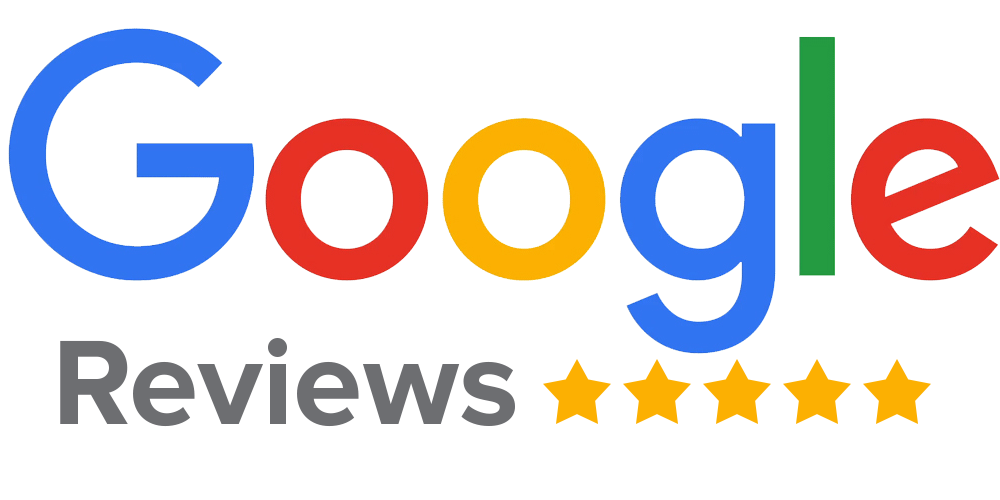 "Thank you for the job you did resurfacing our drive with tarmac. It looks really good and we were impressed with your team of workers. They work hard throughout the time they were here and prepared the ground well before the tarmac was laid. They dealt with all the details like manholes and edges and left the site clean and tidy."
"Superb job done to restore my crazy paving. Tony and his team were excellent. I will definitely use UK Surfacing again. Highly recommended :)"
"Excellent workmanship, great people to deal with – a decent family business. Lovely team who were tidy, courteous and professional. The Tarmac world seems to be rife with less than professional companies but UK Surfacings stand out for all the right reasons."
"Brilliant job! Tony kept me updated the whole way from start to finish! Big thank you to his team for the job they've done on my driveway. Absolute pleasure to deal with! I'll definitely recommend their services!"
"Excellent, professional job. Very happy with the end result – our garage entrance is quite a slope – so extra care, attention and effort was required to lay the asphalt well. All clearing and preparation of the slope was done quickly and efficiently. The 'team' were great and got on with the task in hand. (offer of couple of 'cups of tea' – that always helps too : ) I would recommend them very highly."
"Excellent service. Will definitely use again."
"Excellent service, I would highly recommend!"