Premier driveway installation contractors in Ashtead, Surrey
Are you looking for specialist driveway contractors or block paving installers in Ashtead, Epsom Downs, Leatherhead? UK Surfacings are surfacing experts who provide first-class driveway installations alongside a wide range of other surfacing services to both residential and commercial customers.
Our paving landscapers and surfacing team have over three decades of experience and we are proud of our reputation. Our repeat business is a testament to our hard work, quality materials, and excellent customer service. Whether you require asphalt or tarmac, block paving, resin, gravel, or other surfacing materials, we find the best solutions for you.
We will always deliver our services on time, on budget, and to exacting standards. Key areas that we work on include:
Block paving installations
Playground resurfacing
Pathways and roadways
Road kerbs, slabs, and edging
Road repairs
Groundworks
Potholes
Thermoplastic line marking
Whether you are looking for a new and stylish driveway or commercial tarmacing services, our team will be able to meet your requirements.
For further information or to request a free and no-obligation quote, please call us now on 0800 859 5354.
Before & After Images
Drag left or right to see the difference
Epsom downs tarmac and tarmacadam driveway construction
Tarmac and asphalt at always been the top choice for road surfacing, so they also make excellent driveways. A low maintenance material, tarmac is ideal for driveways of any size or shape and it is highly resistant, so can withstand weather, heavy traffic, or whatever you throw at it.
With tarmac, you can get an attractive surface and it is generally cheaper than other surfacing materials. Our tarmac driveway installation team can install your new driveway in next to no time. Tarmac can also be laid on top of other surfaces.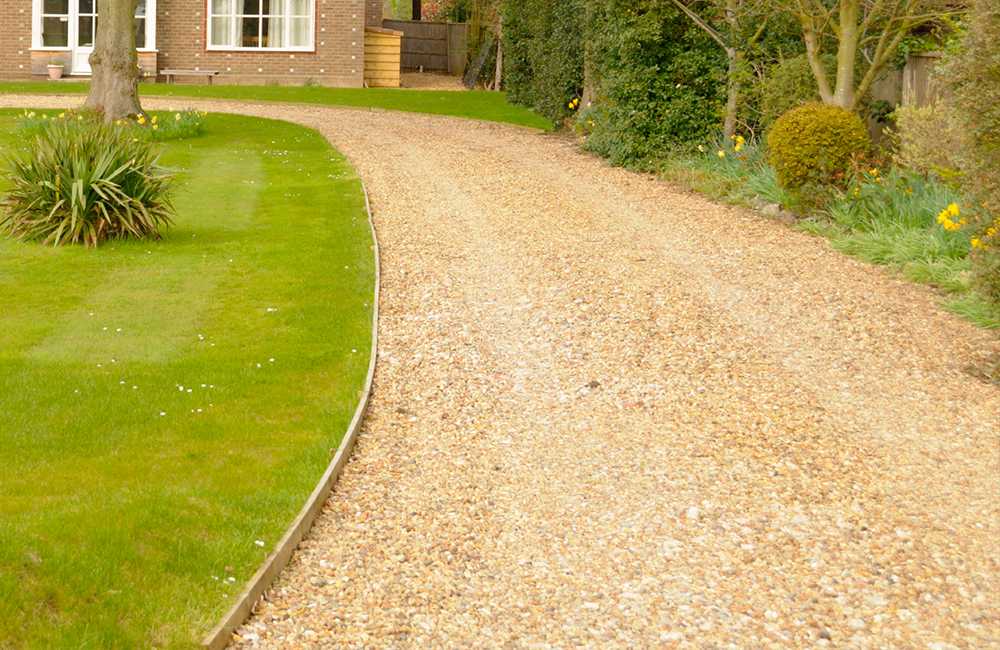 Ashtead new gravel driveways
If you are considering a gravel driveway in Ashtead, the team at UK Surfacings can install it for you. Gravel is far less expensive and easier to maintain than other driveway materials.
Depending on the style of your property, gravel can also provide an aesthetically pleasing alternative to other surfacing materials and blend in seamlessly with your exterior. Laying a gravel driveway is also a quick and efficient process.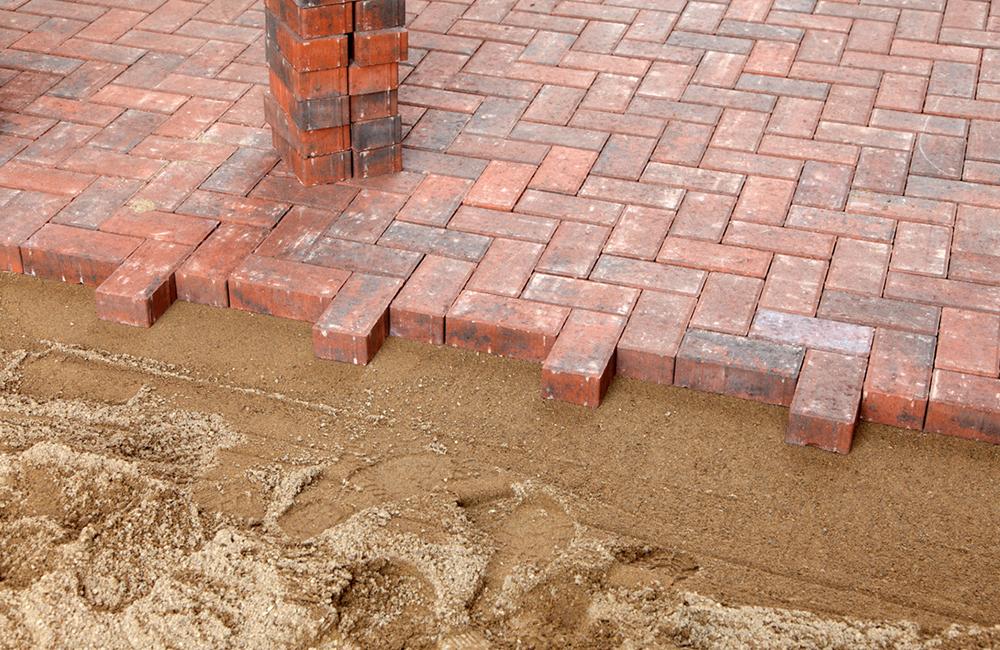 KT18 block paving landscapers & block paving driveways
Having a good-quality driveway in front of your property in Ashtead will make it more visually appealing. One of the best materials to use is block paving because it can be adapted to your individual taste. Available in a whole range of styles and colours, paving stones can be laid to provide a unique and highly decorative finish.
Block paving does not require a lot of maintenance to keep it clean and it is easily repaired because individual paving stones can be replaced. It is also highly durable and can withstand a huge amount of pressure from car traffic.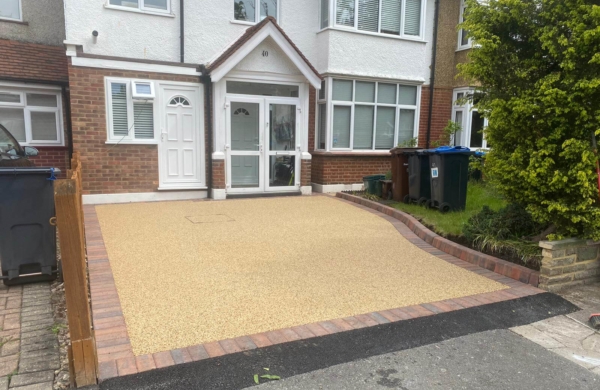 Resin bound driveways near Epsom Downs
Resin bound driveways give the appearance of loose aggregate or shingle but the resin keeps to solidly in place. If you are a property owner and you are considering installing a new resin bound driveway near Epsom Downs, Leatherhead, or Oxshott, contact our team.
Resin bound driveways offer a smooth and decorative finish that is ideal for everyday use. It is a good surface for children or disabled access because the surface is smooth. There is a massive choice of colours and new resin bound driveways come fully guaranteed. Resin bound surfaces are also permeable, so rainwater can flow through them.
Commercial tarmacking re-surfacing services in Ashtead
We have undertaken a huge amount of commercial surfacing and surface repairs projects. We can provide groundworks, and re-surface car parks, sports grounds, roads, potholes, and more. Due to its strength, tarmac rarely cracks or moves and can be fixed at a low cost.
Our commercial tarmacking or tarmac restoration services are quick, professional, and comprehensive. Whether you are looking for a new surface or to resurface a damaged surface, we can tackle jobs of every description. We hold £10million AXA Public Liability Insurance and always aim for 100 per cent customer satisfaction with every job that we complete.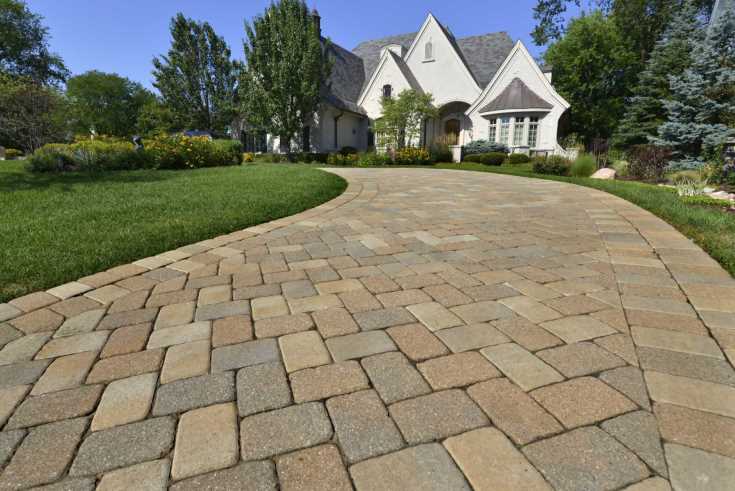 Call our driveway contractors and surfacing experts in Ashtead for more information
Find out more about our driveway construction and other services in Ashtead by calling 0800 859 5354. Alternatively, email info@uksurfacings.com and we will give you a call back.
We also cover the following areas :-
Leatherhead
Oxshott
Kingswood
Bookham
Chessington
Hook
Browse our services below to see what we have to offer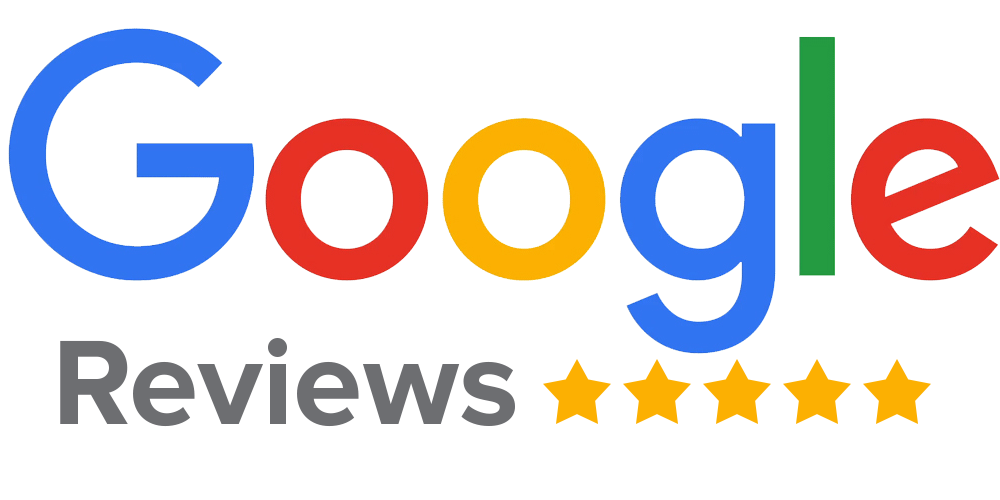 "Thank you for the job you did resurfacing our drive with tarmac. It looks really good and we were impressed with your team of workers. They work hard throughout the time they were here and prepared the ground well before the tarmac was laid. They dealt with all the details like manholes and edges and left the site clean and tidy."
"Superb job done to restore my crazy paving. Tony and his team were excellent. I will definitely use UK Surfacing again. Highly recommended :)"
"Excellent workmanship, great people to deal with – a decent family business. Lovely team who were tidy, courteous and professional. The Tarmac world seems to be rife with less than professional companies but UK Surfacings stand out for all the right reasons."
"Brilliant job! Tony kept me updated the whole way from start to finish! Big thank you to his team for the job they've done on my driveway. Absolute pleasure to deal with! I'll definitely recommend their services!"
"Excellent, professional job. Very happy with the end result – our garage entrance is quite a slope – so extra care, attention and effort was required to lay the asphalt well. All clearing and preparation of the slope was done quickly and efficiently. The 'team' were great and got on with the task in hand. (offer of couple of 'cups of tea' – that always helps too : ) I would recommend them very highly."
"Excellent service. Will definitely use again."
"Excellent service, I would highly recommend!"