Tarmac surfacing and new driveway installations in Dorking, Surrey
Do you need a new driveway installation? Perhaps you are looking for experienced paving landscapers for a new project? Or maybe you are looking for a reliable commercial tarmac company?
Here at UK Surfacings Ltd., we are experienced and professional surfacing contractors who offer fast, diligent, and cost-effective services in Dorking and Westcott.
We can complete a range of jobs, from new driveway construction to road, kerb, patio, or playground repairs. Our expert driveway contractors can complete all jobs. We take great pride in maintaining excellent customer satisfaction and high-quality standards. We are confident that we can create the perfect exterior space.
Here are just some of the reasons why our customers use us:
Highly-experienced surfacing contractors
Free quotes and competitive prices
Excellent references and testimonials
Domestic and commercial surfacing services
Full Public Liability Insurance
Bespoke driveway design and consultation
With any driveway construction, we aim to offer a quick and seamless service. To book a site survey, please call now on 0800 859 5354.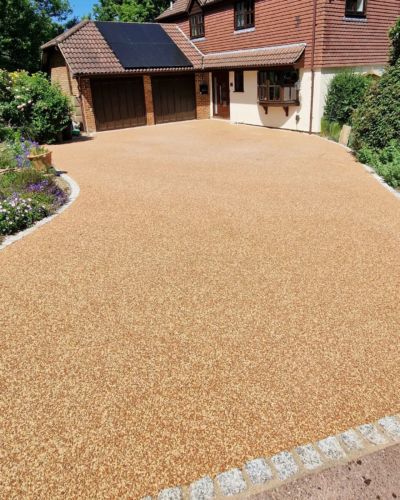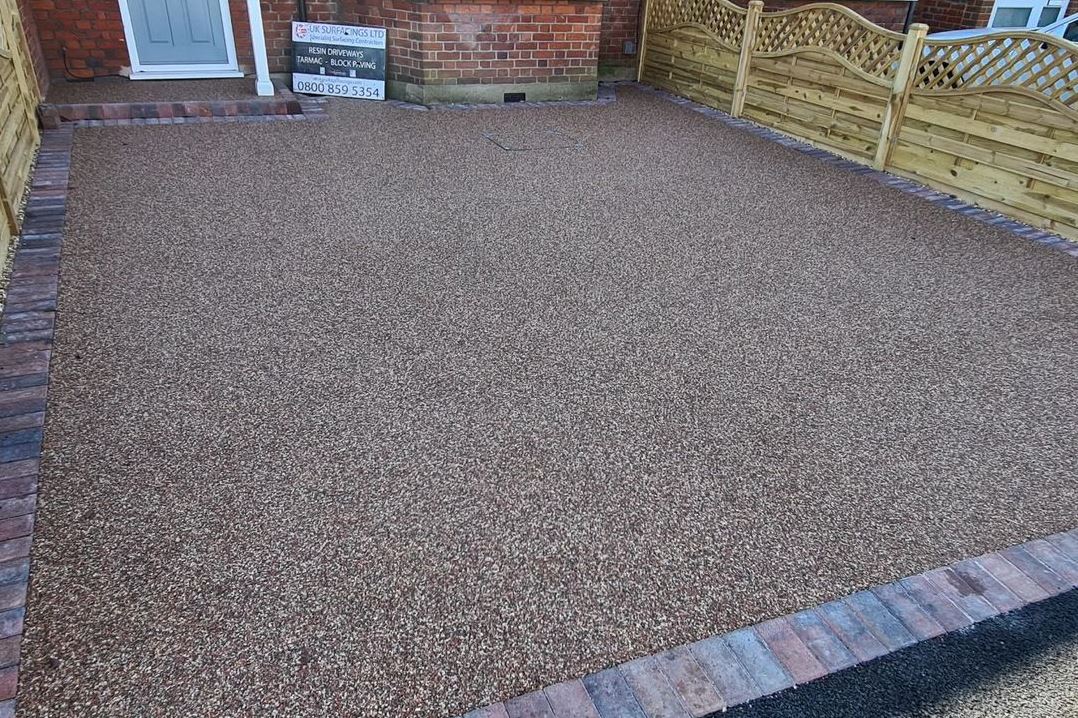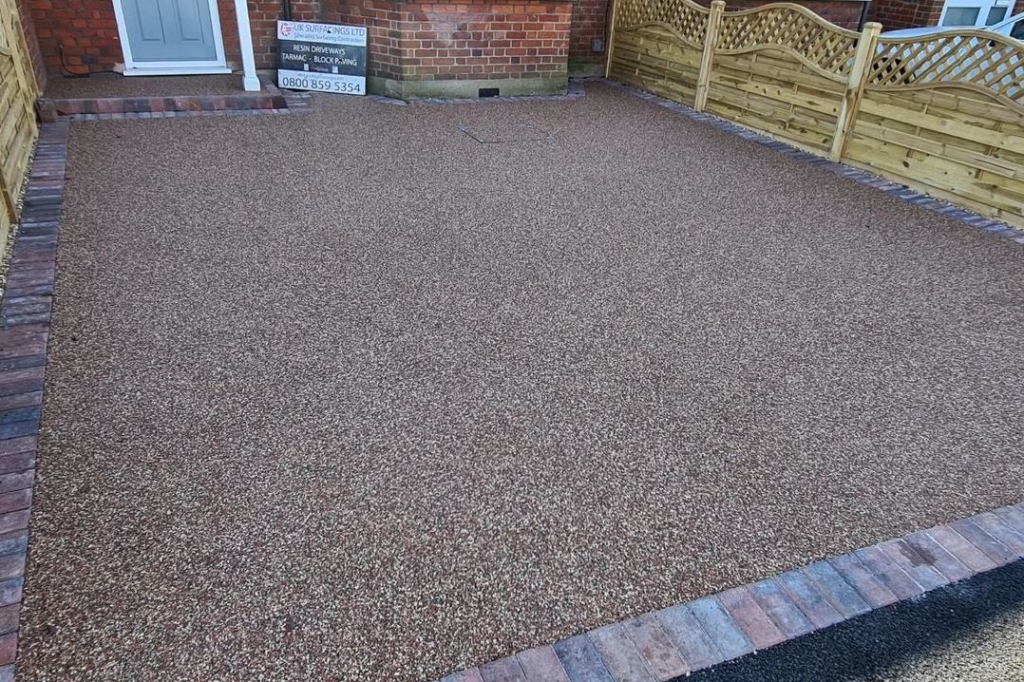 Resin driveway specialists near Westcott
From classic to contemporary driveways, we can design and install resin-bound driveways that perfectly fit your property, budget and lifestyle. Our resin-bound driveways are available in a wide range of colours, patterns and finishes, which can be installed by our experienced team.
Resin-bound driveways are practical, long-lasting, add value to your home or commercial property, and provide a luxurious finish. You can choose from a range of aggregate colours, from golds and silvers to whites and greys.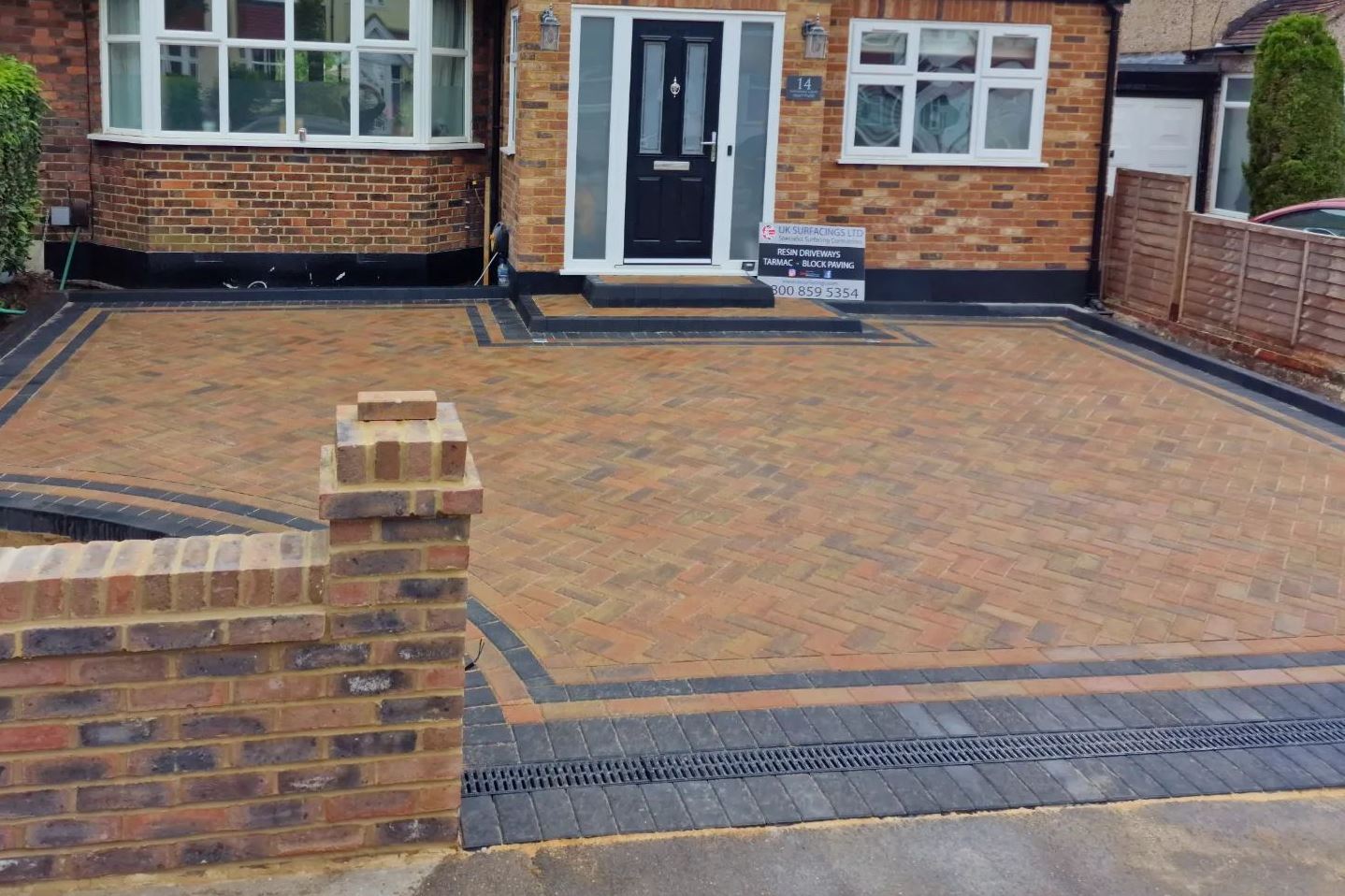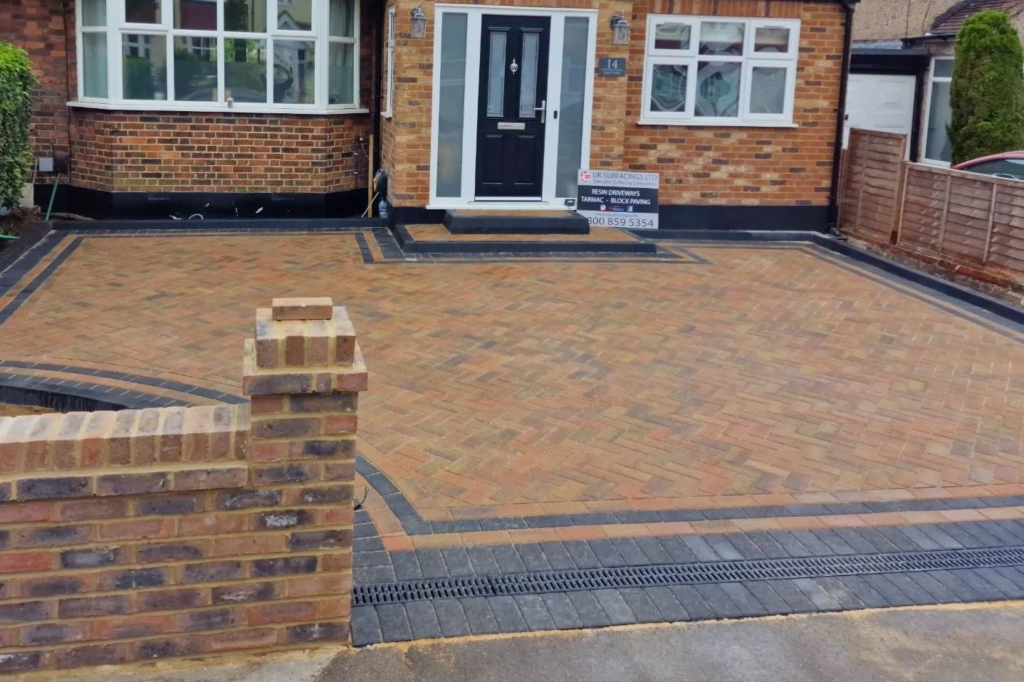 Our local paving landscapers can update your block paving driveway
Installing a new block paving driveway in Dorking can add enormous appeal to any domestic or commercial property. Block paving is very popular because it allows for unique designs and patterns that provide a hard-wearing and permeable surface that will last many years.
Our paving landscapers have completed many quality driveways and paving installations and can design driveways specifically designed around your requirements. We can assist you in choosing the colours and designs that suit your property best. We also provide a block paving re-sanding service. Please read our blog: How re-sanding can prolong the life of your block paving.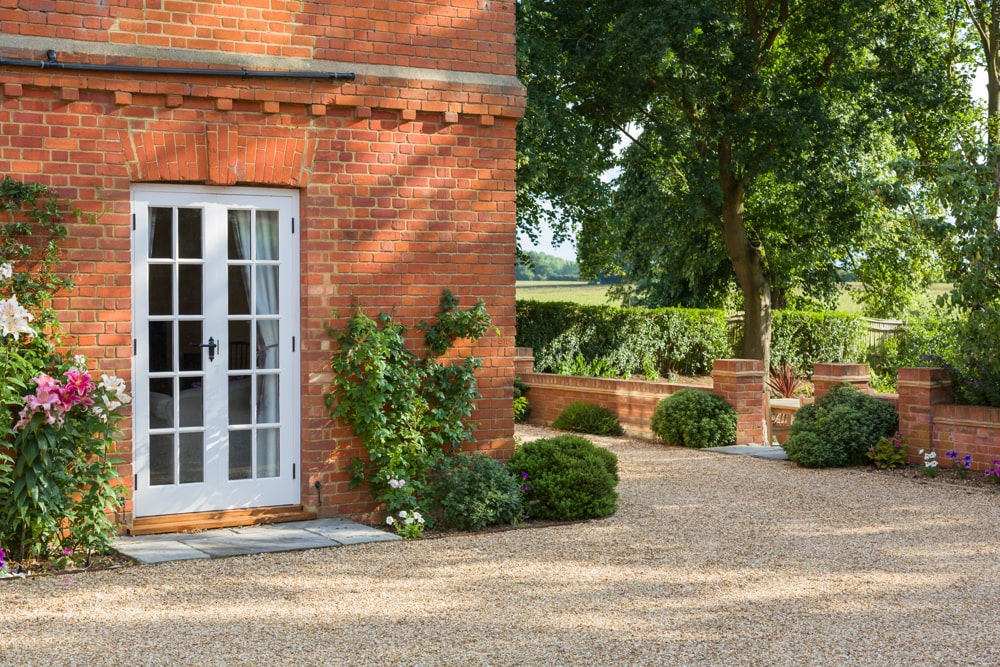 Outstanding gravel driveways installed near Dorking
Whether you are looking for a classic or contemporary look, gravel driveways have long been a popular choice in Dorking. Our gravel driveways can help you create an entrance with distinction.
Attractive, practical and cost-effective, gravel is ideal for when you have a large driveway. There are a variety of sizes, colours, textures and shapes to choose from and a broad scope for creativity. Gravel driveways offer natural drainage and inhibit weed growth. They are durable, weather-resistant and provide a long-lasting driveway solution.
Are you considering a tarmac driveway in Dorking?
Tarmac driveways are an excellent choice for many homes and business owners in Dorking. Tarmac is easy to install, hard-wearing, and in many cases, it can be laid directly onto other materials with a minimal amount of preparation.
Updating your tarmac driveway is one of the most cost-effective ways to significantly improve how your property looks, and it will always add value. Our driveway contractors can undertake all types of tarmac and tarmacadam driveway construction projects, from minor refreshes to completely new installations.
Westcott surfacing contractors for commercial tarmacing services
f you require commercial tarmacking services in Westcott or Dorking, UK Surfacings Ltd. is the tarmac company to go to. Tarmac, sometimes called asphalt, is an excellent material for car parks, roads, pavement, curbs, and playgrounds.
Tarmac is robust, hardwearing and only requires minimal maintenance. It also provides a solid smooth, and quiet surface and is ideal for displaying road markings because construction instructions can be painted directly onto it.
We focus on delivering an effective and efficient tarmac resurfacing service, so whether you need a new road surface or car park or driveway repairs, we can help.
Are you looking for re-surfacing or a new driveway in Dorking? Call our team now
Our driveway contractors in Dorking are here to take your call. Please call 0800 859 5354 or email info@uksurfacings.com
Browse our services below to see what we have to offer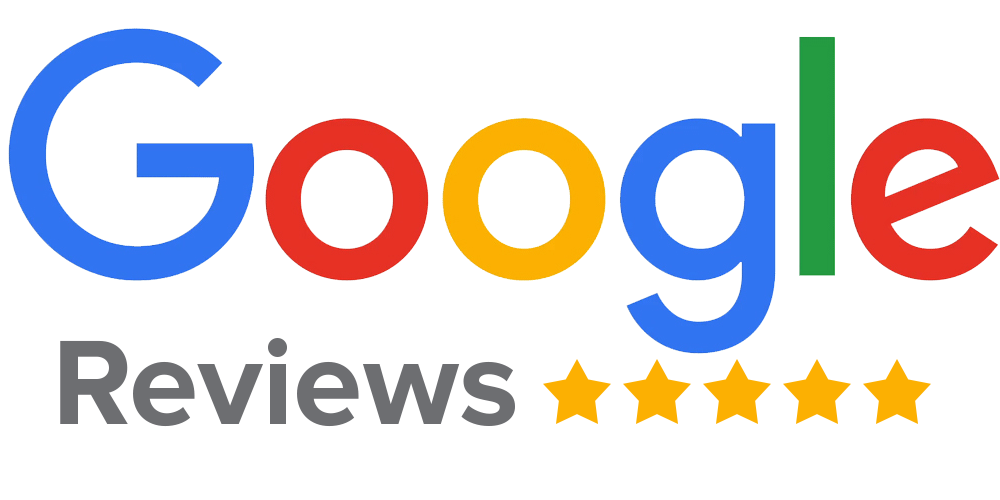 "Thank you for the job you did resurfacing our drive with tarmac. It looks really good and we were impressed with your team of workers. They work hard throughout the time they were here and prepared the ground well before the tarmac was laid. They dealt with all the details like manholes and edges and left the site clean and tidy."
"Superb job done to restore my crazy paving. Tony and his team were excellent. I will definitely use UK Surfacing again. Highly recommended :)"
"Excellent workmanship, great people to deal with – a decent family business. Lovely team who were tidy, courteous and professional. The Tarmac world seems to be rife with less than professional companies but UK Surfacings stand out for all the right reasons."
"Brilliant job! Tony kept me updated the whole way from start to finish! Big thank you to his team for the job they've done on my driveway. Absolute pleasure to deal with! I'll definitely recommend their services!"
"Excellent, professional job. Very happy with the end result – our garage entrance is quite a slope – so extra care, attention and effort was required to lay the asphalt well. All clearing and preparation of the slope was done quickly and efficiently. The 'team' were great and got on with the task in hand. (offer of couple of 'cups of tea' – that always helps too : ) I would recommend them very highly."
"Excellent service. Will definitely use again."
"Excellent service, I would highly recommend!"