The Pros and Cons of Using Concrete for your Driveway
If your driveway needs refreshing, whether time and tyres have taken their toll on the surface or it has started to look dated, then you have a wealth of options available to you in terms of style. Concrete is a very popular choice for driveways around the world, but like any material, it may not be perfect for you. Here, we will look at the pros and cons of using concrete for your driveway.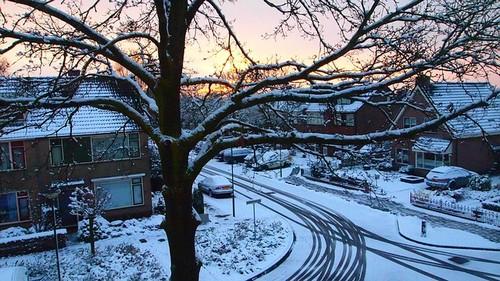 Pros
All-weather durability
Concrete is known for being able to endure all types of weather, from intense heat to snow and freezing conditions. This durability is a key reason for its worldwide popularity, from the sweltering climates of the USA to notoriously wet and cold Northern UK.
Low maintenance
Aside from the odd bit of sweeping and maybe some pressure washing to remove oil and tyre marks, you won't need to carry out much maintenance on your concrete driveway, thanks to the resilience of the material itself.
Colours
Traditionally, concrete is grey in appearance – fantastic for those who want a neutral surface, but not so great for those who want to inject a bit of colour. However, concrete can be stamped and coloured with a hue of your choice, so you can enjoy the durability and low maintenance of the surface with added colour, too.
Cons
No resurfacing
Unfortunately, if your driveway starts to look old and unsightly (and this won't happen for a long, long time), you don't have the option of topping up the surface. You must instead replace the driveway completely, which can be quite costly.
Cost
If you need a large driveway for your property, then concrete can be quite a costly option. You will need to evaluate whether the benefits and the aesthetic quality of the surface is worth a larger expense than a driveway of different material.
Stains
For lighter coloured concrete, there can be some instances of tyre marks or oil stains from vehicles. While these are relatively easy to remove with a pressure washer, it can still be unsightly on your otherwise pristine driveway.
Overall, there are benefits and drawbacks of concrete driveways that may have different levels of importance to different people. All you need to do is weigh them up against one another, and see if a concrete driveway is right for you.
UK Surfacings Ltd are experts in providing surfacing work for domestic and commercial clients alike. If you would like to know more, please get in touch with us today and we will be more than happy to help.