A Guide to The Different Types of Block Paving Patterns
Block paving is a very popular choice of paving for driveways all around the world, thanks to its attractive design and durable qualities. There are a number of different designs, sizes and colours of block paving, meaning that an array of designs and combinations can be used to create the layout you desire. If you're considering block paving services for your driveway, get in touch today for more advice.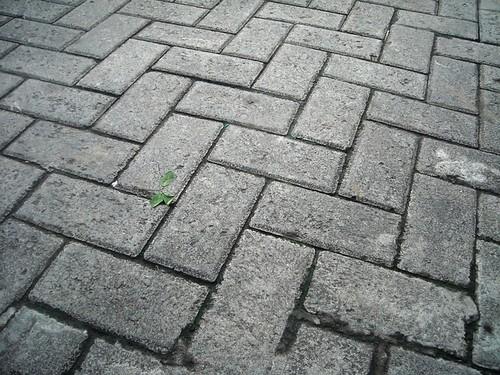 Concrete or clay
There are two different types of block that can be used for your paving: concrete or clay. There are a number of different benefits to each one:
Clay – Pros
Very durable and hardwearing

Natural colour means it won't fade over time

Patterned pavers available to use
Clay – Cons
Susceptible to moss

Traditionally only square or rectangular blocks available

Not as many block depths available (60mm, 65mm or 80mm)
Concrete – Pros
Cheap

Wide variety of block shapes

Textured blocks available

Block depths from 40mm to 100mm
Concrete – Cons
Colours fade over time

Aggregate can become exposed
There are a number of different patterns in which block paving can be laid, with some having more striking differences than others. They include:
Herringbone – 90 degrees
Using blocks laid at a 90 degree angle to one another, this pattern is the most simple pattern to install. Using a straight-edged timber rail, the blocks can be laid easily, using half a block each time. The 90 degree angle means that you can also use the leftover half in the driveway, too.
Herringbone – 45 degrees
Unlike its namesake, this pattern is the hardest pattern to install. While the aforementioned 90-degree pattern uses half a block, meaning that the other half can be utilised, the 45-degree pattern uses more than half a block, so it is difficult to use the remaining block.
Basket Weave
This pattern requires little to no cutting of the paving edges, this pattern is most suited to driveways with a long, straight edge. You can utilise different coloured blocks to make more extravagant and eye-catching patterns if you wish.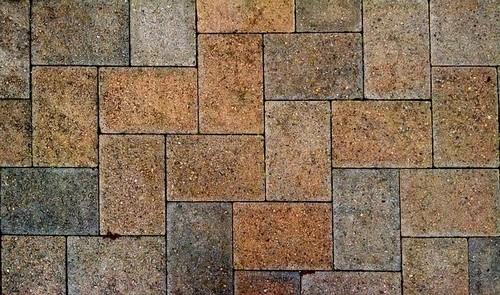 Multi-coloured
If you have two different colours of paving blocks, then a clever way to use it is mixing them together. Offsetting the main colour of your driveway with a darker border, or a pattern or shape in the middle of the driveway, is a great way to make your driveway stand out, and it works with both herringbone patterns as well as standard straight patterns.
By choosing your paving blocks carefully and laying the pattern correctly, you can create a fantastic look for your driveway that makes it stand out from your neighbours.
UK Surfacings are proud to provide expert surfacing work for domestic and commercial customers alike. Get in touch with us today and we'll be more than happy to help you.