How to Clean Your Driveway For Fantastic Results
While it may not be the first area of your property that springs to mind when you think of cleaning, maintaining the cleanliness of your driveway can have a significant impact on the overall look of the exterior of your home or business premises. In this article, we will look at the most effective ways to clean your driveway for the most satisfying results.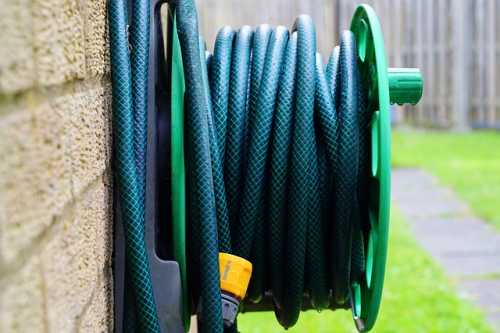 Concrete, while incredibly resilient and strong, is also quite porous, which means that things like oil, grease and mud from cars will be absorbed, staining the surface. Unfortunately, rainfall and a simple rinse won't solve this issue, but there are steps that you can take to ensure your restore your driveway to its original condition.
Block Paving
If you have recently had a new block paving driveway installed, then rainfall can be quite a nuisance. It can seep into the joins between each slab, which can wash away the jointing sand, which can affect the stability of the driveway. In order to help minimise this problem, ensure that the joints in your paving are regularly topped up.
Aside from the aforementioned joint maintenance, caring for your block paving driveway consists of thorough sweeping with a brush and detergent, and the application of a strong, effective weedkiller will prevent the growth of weeds in the joints of the paving.
A catch-all cleaning technique that is commonly used on driveways consists of six steps:
Sprinkle a layer of sawdust on the grease and oil stains that mark your driveway, and leave for 24 hours, allowing the sawdust to absorb the stain, before sweeping it away.
Sweeping the driveway removes any surface dirt. Be sure to also sweep any cracks in the driveway, as this prevents run off when you wash it.
Use a hosepipe to spray the entire surface area of the driveway.
Create a mixture of hot water and 2.5 ounces of dishwasher detergent or similar.
Dip a brush into the mixture and scrub the driveway where needed to eliminate stains.
After you have scrubbed the necessary areas of your driveway, rinse the entire surface area with clean water to remove any excess detergent. Take care to avoid washing the water onto grass or shrubbery, as the detergent can be harmful to vegetation.
By following these simple steps, you will find yourself with a clean driveway that compliments the exterior of your property perfectly.
At UK Surfacings Ltd, we are proud to provide comprehensive surfacing solutions to domestic and commercial customers. From driveways to patios to car parks, our skilled team can provide first class surfacing work at excellent prices. Get in touch today to find out more.